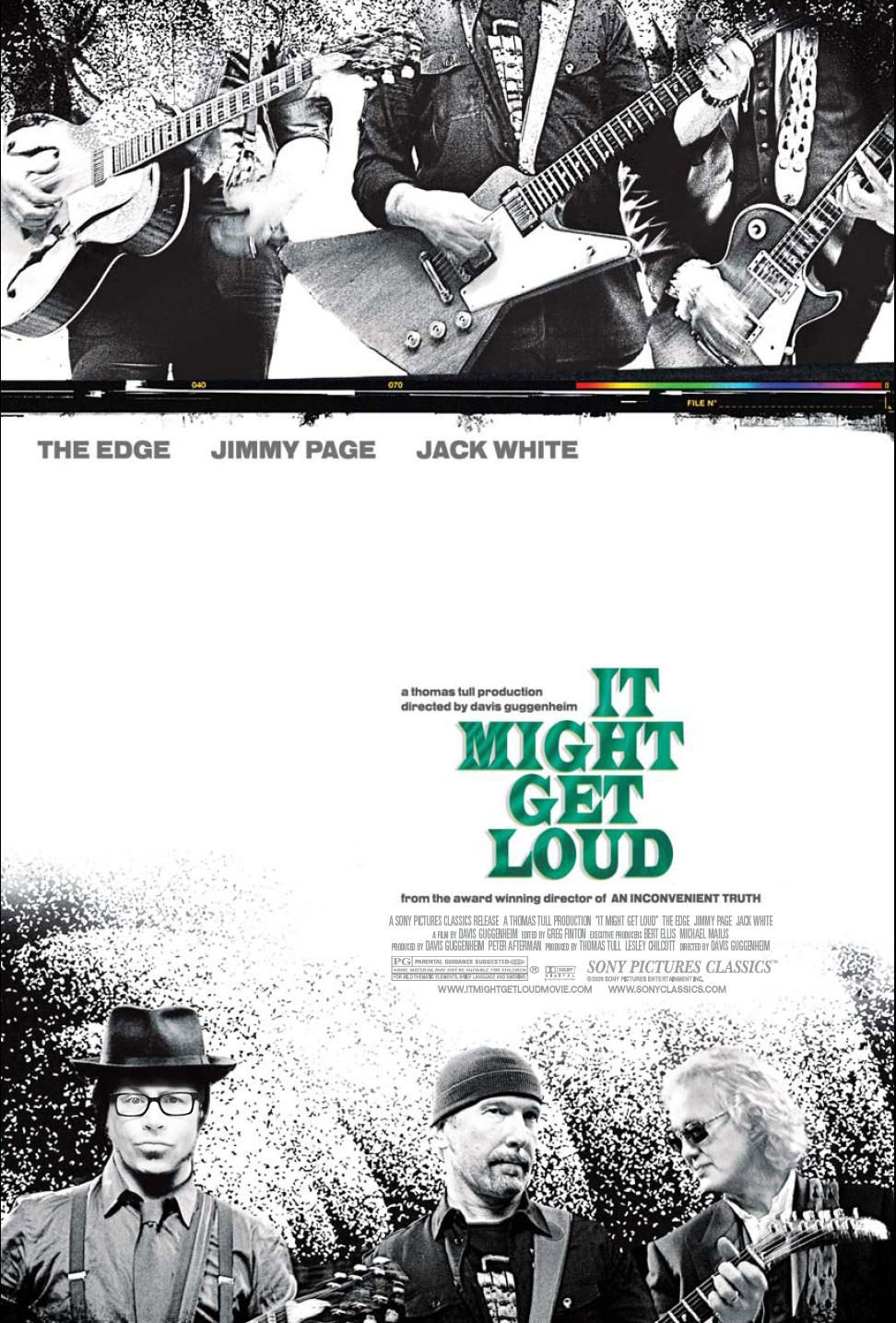 I had a sweet gig on Sunday night. Before I tell you about it, let me introduce the other players in my group.
On lead: Matt Knoles
On rhythm/lead (electric): Tom Hilzer
On rhythm (acoustic): Scott Anderson
On Bass: Brad McCarter
Band Manager: Tad Clark
Producer: Scott Shiffman
We are THE TICKET STUBS!! WE LOVE YOU SANTA BARBARA! DO YOU VALIDATE?!
We saw Davis Guggenheim's IT MIGHT GET LOUD!! I'm not sure about the convenience of this truth, but the truth is, this film is cool! I was gonna write that this film rocked, but that was way too obvious. So instead I chose to go with the-so-much-more-creative "cool". Oooo! Did you see what I did there? Guggenheim directed An Inconvenient Truth so I said the thing about the convenience and then I said "cool" and that movie was about Global Warming!! Booya!
I'm not a strong writer. I'm also not a strong guitar player and tonight proves it. Oh man! What a line up! We got to witness Jack White, The Edge and freaking Jimmy Page!! Each player bringing their own unique style and sound, each story inspiring . I found myself wanting to practice guitar WAY more. Tom said he was ready to get rid of all his guitars. See? Inspiring! Unlike this write up… I'm done! I DID NOT HATE IT!!
PS – The Ticket Stubs have decided to disband due to artistic differences. And Brad's drug habit. And Matt is a show-off. And Tom and Scott Anderson fight constantly. And Scott Shiffman is working with the Jonas Bros. And Tad stole our money.