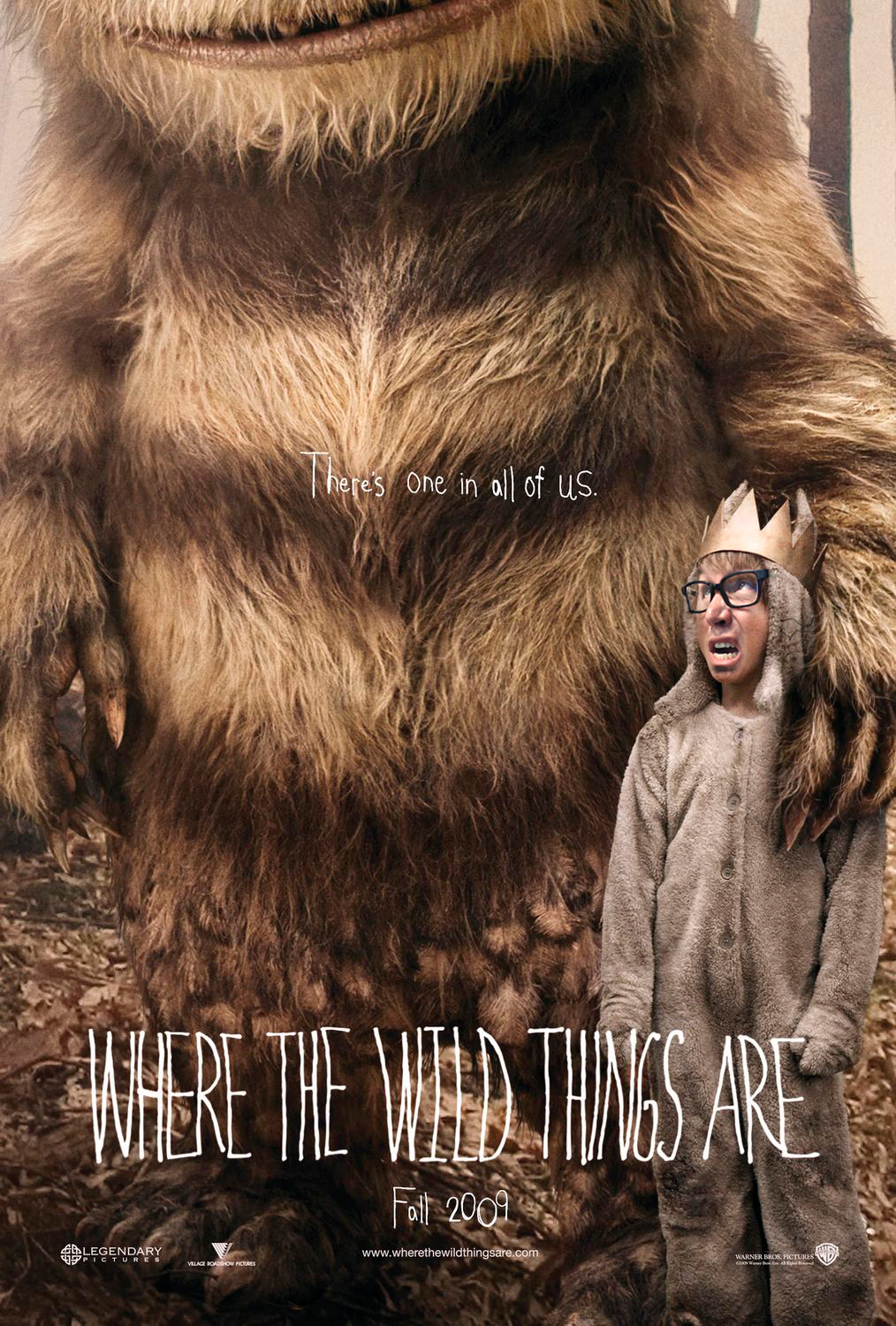 Getting sent to bed without dinner doesn't sound too harsh a punishment to me these days. I could actually use the drop in my daily cyclone of calories. But the 9-year-old me would have been bummed out!
In Maurice Sendak's Where The Wild Things Are, 9-year-old Max earns himself the no din-din due to some misbehavin'. I don't recall the severity of his trespass in the book, but in the film adaptation, it's pretty severe.
That's a suitable word for Spike Jonze's film version. It's more severe than the book. And it's incredible. Spike has made a wonderful film here. He takes the beloved, if short, source material and really creates something unique and something more. It's like the book is the shallow end of the pool and the film is the deeper (scarier) end of the same pool. And Jonze jumps us off the high dive of emotion inside a boy living with his post-divorce family. What a great choice for the film!
Thankfully, I saw this movie with my friend, Scott Shiffman. We both earned our Broken Home Badge in scouts. I could identify with Max and his frustration and powerlessness. With a sister drifting away and a mom who was, at once, not there for me and all I had in the whole wide world. It's enough to make a kid want to sail away to an island and live with wild things.
The Wild Things are just spectacular! I can't say enough good stuff about them. The voice actors, the costumes, the measured use of CGI, it all added up to a seamless performance. I knew when I saw Peter Jackson's Gollum and King Kong that movie tech had turned a corner and we would get some believable acting from CGI faces.
Max was played so well by actor Max Records. He was believable in both the painful and touching moments.
I gotta say that Catherine Keener is one of my favorites! She plays the mom and I just watched her in another Wild film, Sean Penn's Into The Wild.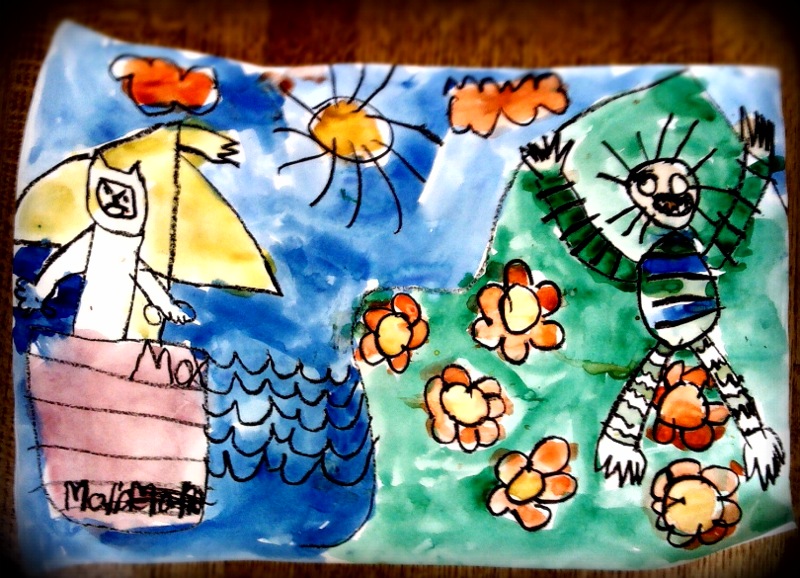 She has got something very familiar about her. Maybe she reminds me of my mom. Not sure.
My 6-year-old daughter, Malia's Kindergarten class read the book this year and she REALLY wanted to see the movie. I've decided that it's too intense and a bit scary at times for her to view in a theater. Maybe next year on our TV where I can monitor and fast forward some. Malia made this painting. I do NOT hate it and I DID NOT HATE WHERE THE WILD THINGS ARE!