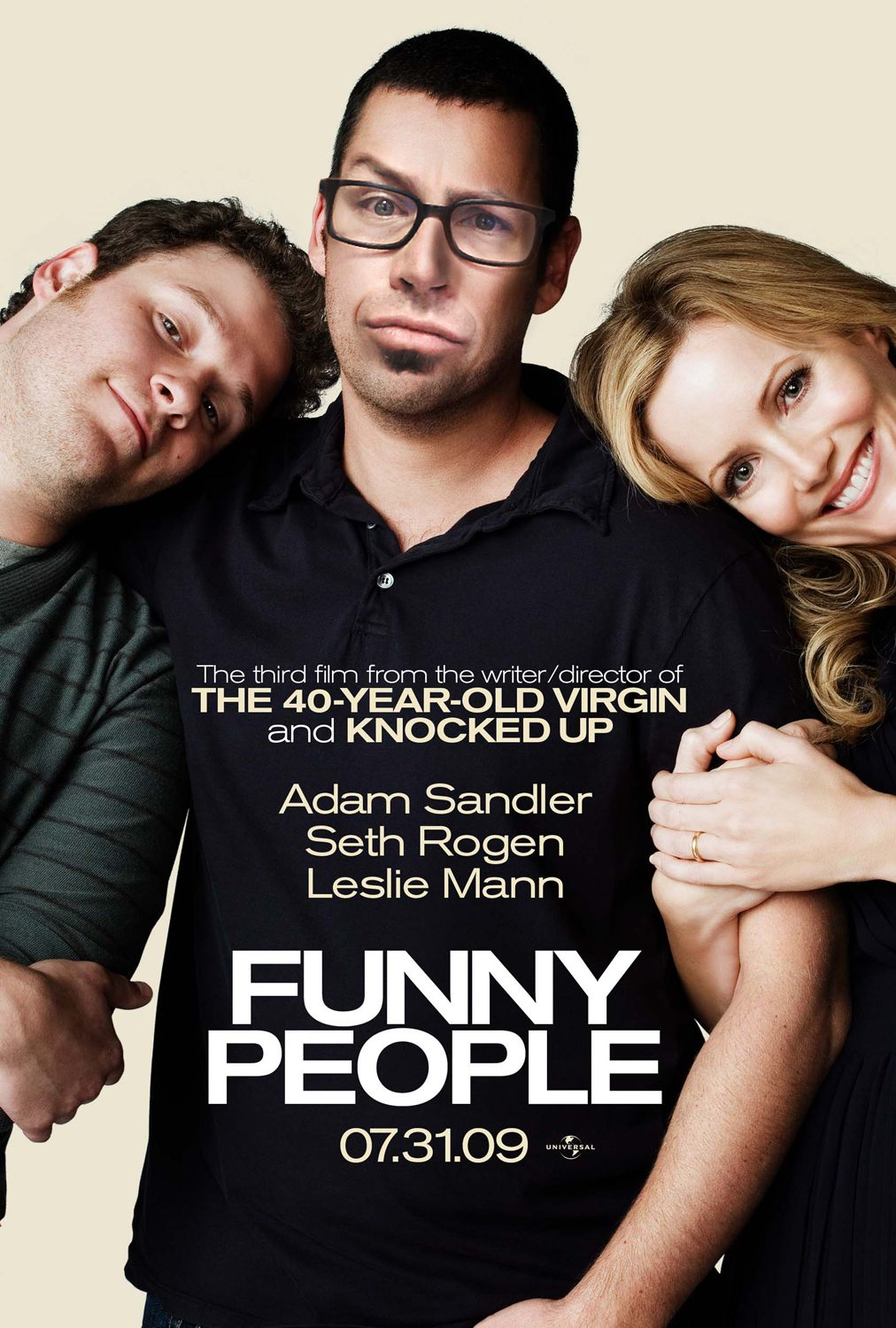 I finally saw Funny People. I was so looking forward to seeing it in the theater and then I didn't make it happen and then it was too late. I discovered that regrets are a big theme in Funny People. Even Adam Sandler's insanely famous and successful character, George, has more than his share. I heard that Funny People was a spot-on picture of the life of a comedian. It certainly shows that, but it's really a bigger story about relationships and choices that resonated with me. I think Judd Apatow has established himself nicely with Funny People, 40 Year Old Virgin & Knocked Up. I hope he keeps it up because these comedies have a heart that is missing in a lot of the funny movies around lately.
The cast was strong in this one. Adam Sandler, Leslie Mann, Seth Rogan, Jonah Hill, Jason Schwartzman and Eric Bana were all great.
This movie made me want to try stand up but the fear is still pretty strong. Not a fear of standing in front of people, but a fear of doing all the work to write a set.